Services
Why do an injector test?
In a injector test you will find out how the injector flow and its technical flow data at different opening times. It is never wrong to do a injector test prior to installation to ensure its functioning and that all injectors flow equally to get as optimal combustion as possible. Old and new injectors, it's always good to do a injector test!
Results from injector test
Depending on the measurement method we use at the injector test, it is possible to present different kinds of total measurements.
Maximum flow at constant fuel pressure (static flow)
Injector resistance
Which opening time required for the injector to open at different voltages
How linear the injector is at different voltages and opening times from 0.1ms to 6ms
How much for the injector test and how do I order?
Order the injector test below and number of, please send us the injectors with for example post companies package and enter your name as the sender so we know who the injectors come from ... Depending on workload, we try to perform the injector test within 1-5 workdays.
NOTE We always test the injectors with E85 leading to 5-10% less flow capacity than spreader is measured with heptane. NOTE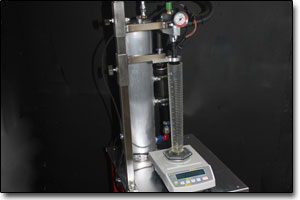 The injector tester measure with an accuracy of thousandth of a gram. The injector tester runs with a liquid to simultaneously clean the the injector effectively and provides an reliable result.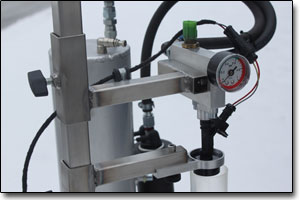 The injector tester is by default set to 3bars fuel pressure wich is the fuel pressure most manufacturers specify when flow data are specified. Of course, we test the injectors with a different pressure if required.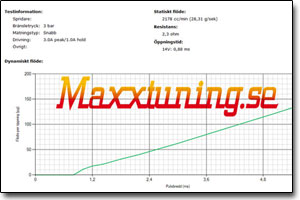 Examples of results from the injector test