Dynotuning
Mapping is performed on our dynomometer for front wheel drive, rear-wheel drive or four wheel drive vehicles and the dynotest is always included in the mapping.
Upon completion of the mapping we usually control lowrange, midrange, and perform a full throttle test to ensure that all is well even on the street. Read our checklist to ensure that you meet our requirements for mapping.
Which Engine management systems do we work with?
MaxxECU
VEMS
Nira i3/i3+
Link / Vipec
How is a mapping performed?
The vehicle is driven onto the rollers, strapped with 6 or 8 straps to ensure that the car really is secure. Required sensors are fitted on the car, such as broadband lambda, EGT, knock equipment etc etc. For the mapping, we adjust the fuel, ignition, boost and all the parameters that need to be adjusted to ensure that the engine's fine for the new circumstances.
Tuning prices
Booking
Easiest is that you
contact
us via email or phone to make an appointment for mapping. If the car only works it´s well enough with 4 hours of mapping, so be careful to check our checklist before you visit us! If you have a brand new or rebuilt engine, we recommend that you book in 8hrs as it might be nice to properly break in the engine in the rollers, change the oil and do overhaul before starting to map high load.
Fan and cooling
We have a completely custom designed fan and cooling unit that supply fresh air from outside and blow the whole car to simulate normal driving on the street / track.
Control of the fan is made with calculations from temperature and vehicle speed.
Fan Capacity:
40m3/sec
on full power.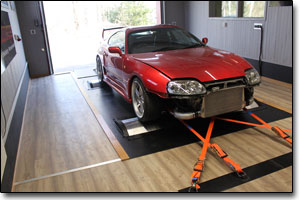 Mapping Toyota Supra MKIV 2jz 3.4l with
MaxxECU
in dynomometer 2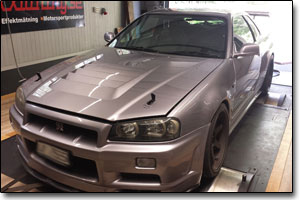 Mapping Nissan Skyline R34 GT-R
MaxxECU
Maxxtuning AB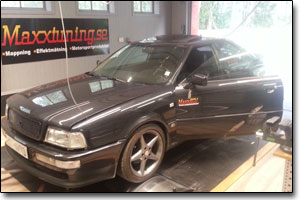 Mapping Audi S2 with
MaxxECU
Maxxtuning AB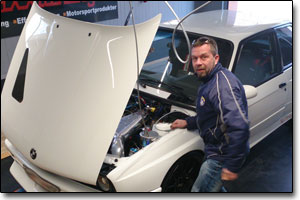 BMW Turbo visiting the dynomometer for Mapping with Nira i3+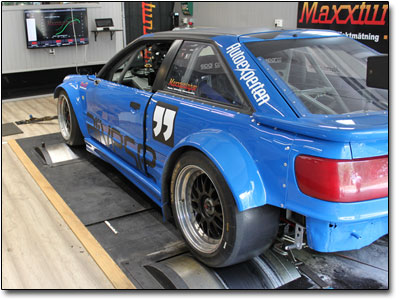 Mappning custom built Audi S2 RWD with BMW turbo engine - Maxxtuning AB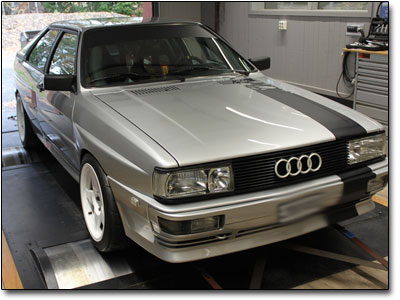 Mapping
MaxxECU
Audi Urquattro - Maxxtuning AB
Random selected customer cars